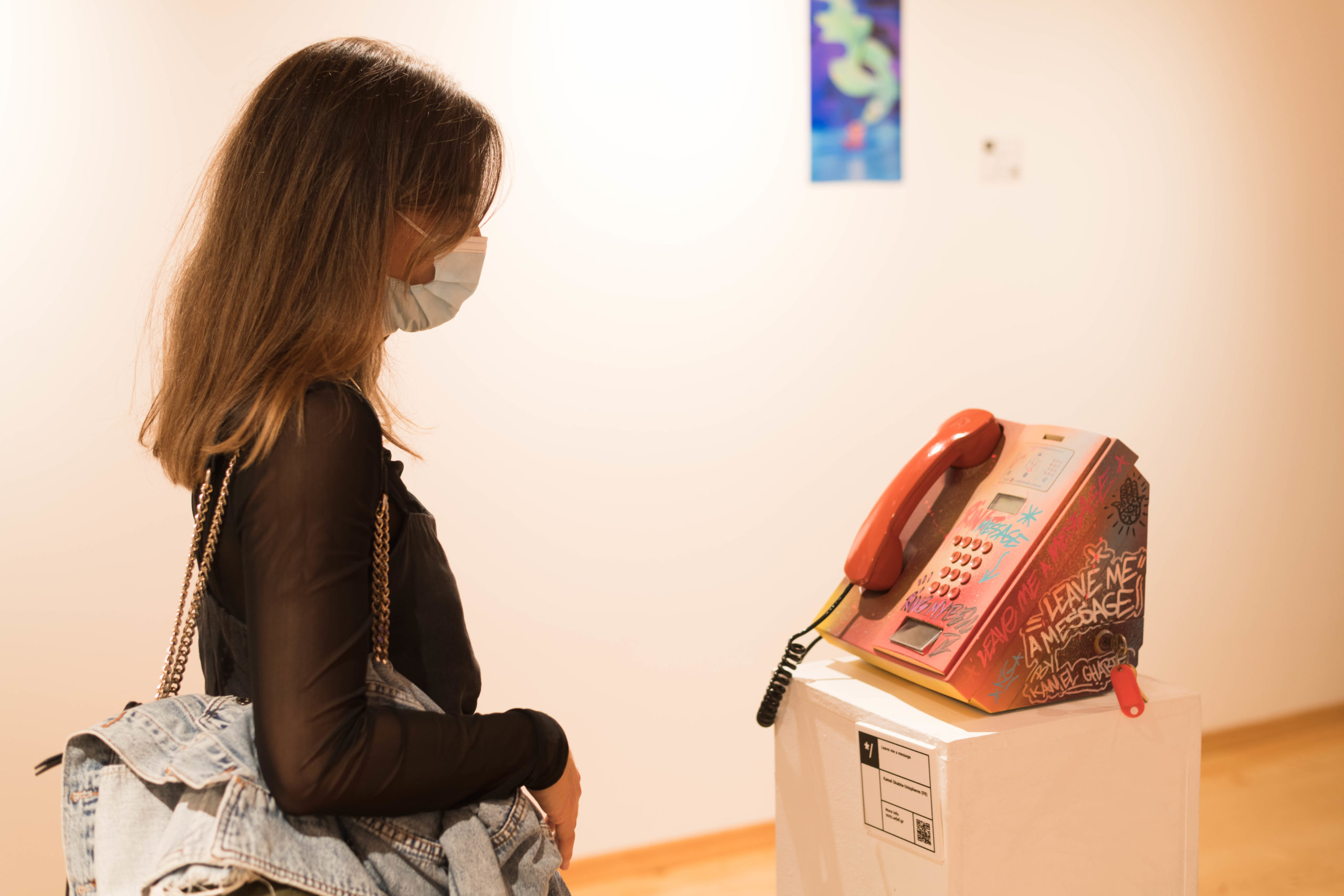 Please leave me a message…
Once essential, telephone booths have disappeared from the urban landscape, crowded out by cellphones.
Often their walls were covered with tags, the handset decorated with old dried out chewing gum …
All are doomed to disappear and yet, it is possible to reconnect with this past with "LEAVE ME A MESSAGE", an installation, an alternative parallel circuit made of sound fragments
where you can leave a voice message of 30 seconds which will be visible on the cloth.
A reconnection with an online roaming voice mail system like a nomadic sound capsule. Customized by Street Artist "BLADE" & "Kamel Ghabte".
A creation which also aims at the revaluation of telecommunication object which was intended either to be stored then cleaned and crushed.
Crédit photo: ATHENS DIGITAL ART FESTIVAL ADAF